Updated By: LatestGKGS Desk
PM Narendra Modi 10 Resolution for each countrymen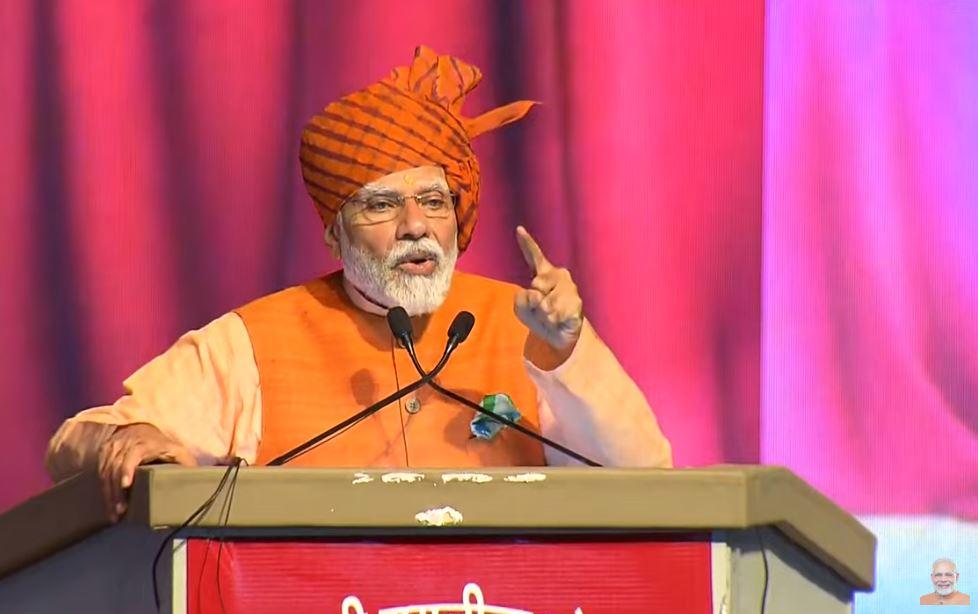 Prime Minister of India Narendra Modi 10 Resolution on Vijayadashmi Dashhara 2023 for Developed Nation
Honorable Prime Minister of India Narendra Modi addressed the countrymen on the occasion of the Vijayadashami festival of the year 2023. The honorable Prime Minister cited before the public the context of celebrating the Vijayadashami festival as the victory of patience over anger. Vijayadashami is also popular in the minds of people as the Dussehra festival. On the occasion of Vijayadashami 2023, the Prime Minister has called upon the countrymen to follow ten resolutions for nation-building and effective implementation of the developed nation action plan in the next 25 years.
Prime Minister Narendra Modi has urged every countryman to take the following ten resolutions on the occasion of Vijayadashami:
1 First resolution: We should save as much water as possible while keeping in mind the future generations.
2 Second resolution: We should inspire more and more people to do digital things.
3 Third resolution: We will take our villages and cities to the forefront in cleanliness.
4 Fourth resolution: We will follow the mantra of Vocal for Local as much as possible and will use Made in India products.
5 Fifth Resolution: We will do quality work and make quality products and will not let the respect of the country diminish due to poor quality.
6 We will first see our entire country, travel and tour and after seeing the entire country, if we get time, then we will think of going abroad.
7 Seventh Collection: We will make more and more farmers aware of natural farming.
8 Eighth Collection We will include the superfood Shreeann in our daily life. This will greatly benefit our small farmers and our health.
9. Ninth resolution: For personal health, give priority to sports and yoga in your life.
10 Tenth resolution: We will increase the socio-economic status of at least one poor family by becoming a member of their household. Until there is even a single poor person in the country who has basic facilities like a house, electricity, water, gas, etc. If these are not there or there is no treatment facility, we will not stop our efforts.