Updated By: LatestGKGS Desk
Prime Minister Modi Launches Collaboration and Contact Program for MSME Sector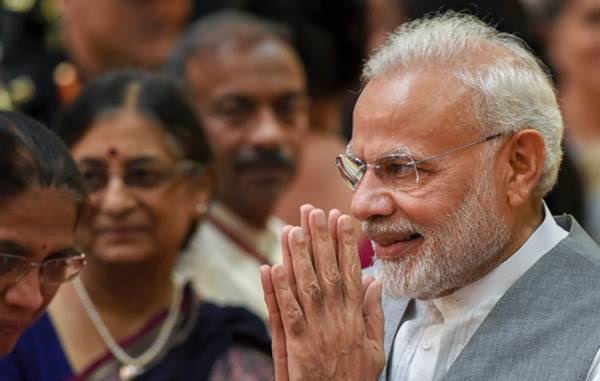 Prime Minister Modi Launches Collaboration and Contact Program for MSME Sector: Key Point
Prime Minister Narendra Modi launched a historic cooperation and contact program for the Micro, Small and Medium Enterprises (MSME) sector on November 02, 2018.

Under this program, the Prime Minister has made 12 important announcements, which will help in expanding and expanding the MSMEs across the country as well as facilitate them.
The Prime Minister announced the launch of a 59-minute loan portal to make MSME easier to provide loans.
Through this portal, in just 59 minutes, loans up to Rs 1 crore can be given theoretical approval.
A link to this portal will be provided through the GST portal.
The Prime Minister announced a two per cent interest subsidy for all GST registered micro, small and medium enterprises (MSMEs).
For exporters who took loans before shipment and after the shipment, the prime minister announced the increase of interest from three per cent to five per cent.
All companies with a turnover of more than Rs.
500 crores will now be required to be included in the business receipts discounting System (TRDSS) portal.
By joining this announcement, entrepreneurs will be able to take loans from banks on the basis of their upcoming receipts. This will solve the problems of their cash cycle.

Public sector companies have now been asked to purchase 25% of their total purchases from MSME instead of 20 %.
The fifth declaration relates to women entrepreneurs. 3% of the 25% purchases made from MSME have been reserved for women entrepreneurs.
The Prime Minister said that more than 1.5 lakh suppliers are now registered with GEM, out of which 40 thousand MSMEs are.