Updated By: LatestGKGS Desk
Bharat Ratna Amartya Sen: profile, works, achievements and awards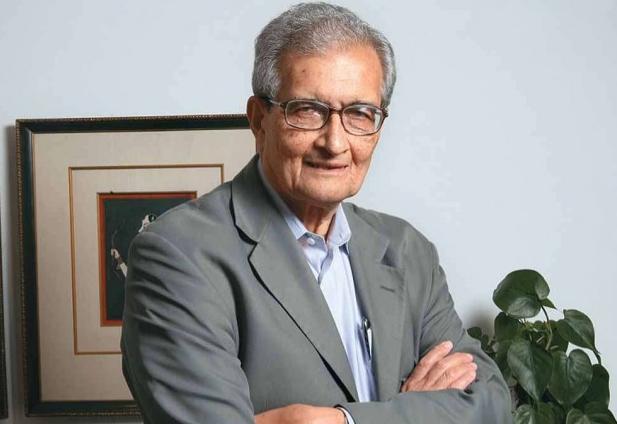 The famous writer of social issues and humanity
Amartya Sen works helped to develop the theory of social choice. In 1981, he published his famous work Poverty and Famines: An Essay on Entitlement and Deprivation, where he showed that famine occurs not only due to a shortage of food but from inequalities in the mechanisms for distributing food. He had personally witnessed the Bengal famine of 1943.
He has done valuable work in the field of development economics, which has had a tremendous influence on the formulation of the United Nations Development Programme's Human Development Report.
In 1970, his first book titled 'Collective Choice and Social Welfare', which is considered as one of his most influential monographs that addressed the issues of basic welfare, justice, equality, and individual rights.
He was awarded the Bharat Ratna, India's highest civilian award in 1999. In the same year, he received the honorary citizenship of Bangladesh. He received the Eisenhower Medal, for Leadership and Service in the USA in 2000. In 2002, he was awarded the International Humanist Award by the International Humanist and Ethical Union. In 1999, he was awarded the Bharat Ratna, which is 'the highest civilian award in India'. In 2011, he was awarded National Humanities Medal.