Updated By: LatestGKGS Desk
Mariyappan Thangavelu, Profile, Para-athletics career, Awards, Achievements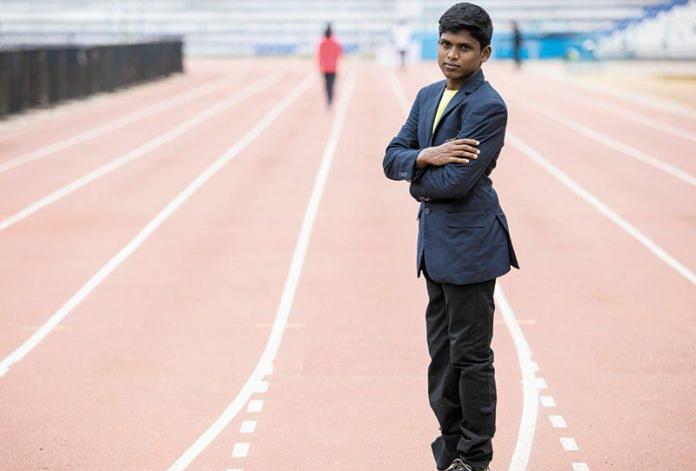 Mariyappan Thangavelu Profile, Biodata, Para-athletics career, Awards, Achievements, Medals
The Indian Paralympic Jumper Mariyappan Thangavelu is born on 28 June 1995. In the 2016 Summer Paralympic Games in Rio de Janeiro, he represented India in the men's High Jump T-42 division and won the gold medal in the final. He is the first gold medalist in India since 2004. Mariyappan, one of six kids (four brothers and one sister) was born at Periavadagambatti village, Salem district, and Tamil Nadu.
His father is recorded to have left the family early, and his mother, Saroja, raises her children, carries bricks to be a plant seller, earning 100 rupees a day. When he was five, he was run over by a drunk bus driver as he walked to school, Mariyappan suffered a permanent injury in the right leg; the bus smashed his leg down the knee. Even after all these, he completed his secondary schooling. He says he "didn't see me as different from able-bodied kids.".
In his first game at 14 years of age, he finished second on a field of eligible players, following which he was highly encouraged to be played by his classmates and the rest of Salem district. Mariyappan enjoyed playing volleyball as a student.
In his first sports game of 14 years of age, he was second in a competing ranking of competing professional athletes, and he was heavily promoted to his classmates and others in Salem district. Mariyappan had the ability to play volleyball as a student and his school teacher urged him to try and make high jumping.
Rajiv Gandhi Khel Ratna Award 2020 Winner Mariyappan Thangavelu Achievements
In 2013, his new mentor, Mr. Satyanarayana, who is sponsored by the Indian Sports Academy, first observed his accomplishments at the Indian national Paraathlon championships and formally brought him to Bengaluru as a student in 2015.
At the men's high jump event T–42 in the IPC Grand Prix, in Tunisia, in March 2016 Mariyappan cleared a distance of 1,78 m (5 ft 10) "and qualified for the Rio Paralympics. He won a gold medal at the Rio Paralympics, with a leap of 1.89 m ( 6 ft 2 in.) in the men's high jump T-42 event.
In the 2019 World Para Athletics Championship in Nov 2019, he won the Bronze Medal behind the Indian Sharad Kumar, at the Men's High Jump T-63 meet.
Mariyappan Thangavelu is now Nominated for the Rajiv Gandhi Khel Ratna Award 2020.