Updated By: LatestGKGS Desk
Teachers Day on 5th September Celebration Reason Across World schools and colleges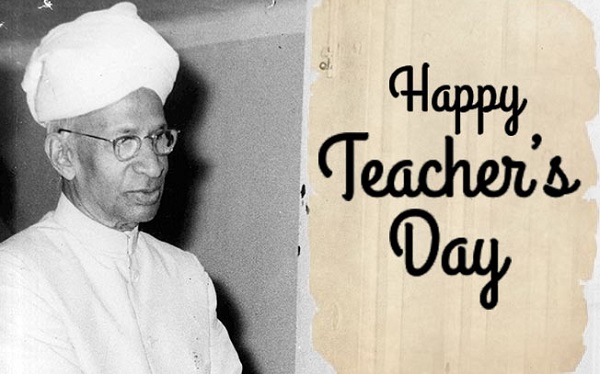 Teachers Day: The festival for Students and Teachers celebration on Bharat Ratna Ex-President of India Dr.Sarvepalli Radhakrishanan birthday
Teacher's Day is celebrated on 5th September throughout India in memory of Dr Sarvapalli Radhakrishnan on his birthday. As he was a great teacher, he was the first Vice-President of Independent India and the second President.
Sarvapalli Radhakrishnan was a great philosopher and teacher and he had a lot of love in education, so the award is given to the students who are doing good in the field of education by the Government of India. It is said that the master can not be operated on the right path without the teacher. He guides.
This day is very important for the society even if teachers and students say u. On the same day, the teachers appreciate their work by honouring them. Without a teacher, no doctor, engineer etc. can be made. Only a teacher can give the real knowledge of education.
The dates that celebrate Teacher's Day are different in different countries. Did you know that UNESCO officially chose October 5 to celebrate 'Teacher's Day'? Now it is celebrated in more than 100 countries as' Teachers' Day.
September 5 is celebrated not only as the birthdays of Dr. Radhakrishnan but also for respecting teachers and awakening consciousness towards education among people.
Latest Teachers Day Updates