Dr. Sarvepalli Radhakrishnan Profile, Education, Life Achievements, Awards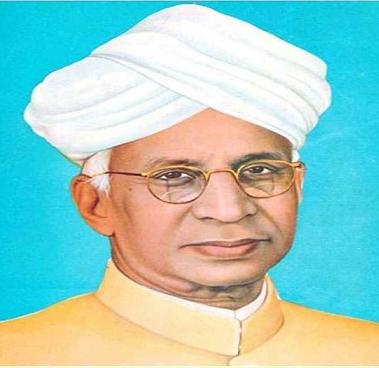 Dr. Sarvepalli Radhakrishnan Profile, Education, Life Achievements, Awards
Dr. Sarvepalli Radhakrishnan was a great philosopher, statesman, the second Indian President (1962-1967) and the first Vice-President of India (1952–1962). He was also an eminent scholar and academician
Dr. Sarvepalli Radhakrishnan birthday (5th September) is celebrated as Teachers Day in India. He is often called as the nation's teacher.
Dr. Sarvepalli Radhakrishnan was Born on 5th September 1888 in Thiruttani, Tamil Nadu to Sarvepalli Veeraswami (Father) and Sitamma (Mother). He died on 17th April 1975 in Chennai.

Dr. Sarvepalli Radhakrishnan completed his education from Madras Christian College (1905–1906) and Voorhees College, University of Madras. He acquired Graduation & Master's degree in Philosophy.
Dr. Sarvepalli Radhakrishnan famous works include The Philosophy of Rabindranath, Living with a purpose, The philosophy of Hinduism, The pursuit of Truth, The Philosophy of the Upanishads, Eastern Religions and Western Thought and many more.
Dr. Sarvepalli Radhakrishnan was a proud recipient of Bharat Ratna, Sahitya Akademi fellowship, Templeton Prize, Peace Prize of the German Book Trade, Order pour le Merite for Arts and Science, the British Order of Merit.