Updated By: LatestGKGS Desk
Earth Hour 2018 Observed on 24th March 'It's Time To Light Off' Details, Purpose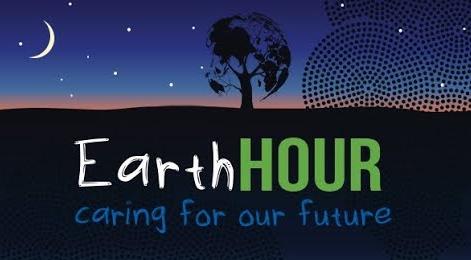 Earth Hour 2018 Observed on 24th March 'It's Time To Light Off'- Details, Purpose, History
Earth Hour-2018 event, this year held on 24th March 2018, started from 8:30 PM to 9:30 PM at night.
Earth Hour event is marked every year on a specific day towards the end of March all over the world.
Earth Hour event is marked as a symbol of commitment to the plant encouraging individuals, communities, and businesses to turn off non-essential electric lights for at least 1 hour, from 8:30 PM to 9:30 PM.
Earth Hour event is a global initiative movement organised by the World Wide Fund for Nature (WWF).
Earth Hour event was first observed as a lights-off event on 31st March 2007 in Sydney, Australia. In October 2007 San Francisco ran its own "Lights Out" program inspired by the Sydney Earth Hour. Later all Earth Hour successful events the WWF decided to planned it from March 2008.
Earth Hour event, since 2008 has precociously advanced to engage more than 7,000 cities and towns across 187 countries and territories across the world. People on this event, lit candles to acknowledge the day.
Earth Hour event is aimed to symbolise people and businesses taking accountability for their ecological footprint and looking at ways to help the environment i.e. like conserving electricity or to protect life on earth.