Updated By: LatestGKGS Desk
India Marks World Autism Awareness Day on 2nd April About, Signs, Facts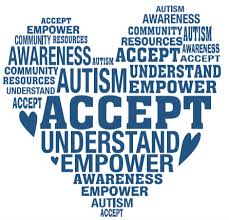 India Marks World Autism Awareness Day on 2nd April- About Autism, Signs, Facts
World Autism Awareness Day is an internationally acclaimed day marked every year on 2 April across the world to encourage public taking measures, in respect to raising awareness about people who are suffering from autism all over the world.
Autism is a spectrum disorder that results in a complex neurodevelopmental condition. Mostly, people with autism have difficulty with social interactions and relationships, repetitive behaviors and trouble expressing them appropriately whether verbally or non-verbally.
Autism's disorder signs usually start to appear between 1 and 3 years of age. In many cases, it can be diagnosed as early between 12-18 months.
Autism disorder needs parents concerns to oversee the evaluation without delay, as early intervention can improve conditions. Children suffering from autism require social attention and continuous care.
Autism disorder may further lead to certain medical and mental health conditions such as Gastrointestinal (GI) Disorders, Seizures, Sleep Disturbances, Attention Deficit and Hyperactivity Disorder (ADHD), Anxiety & Phobias.
Some Facts About Autism in India
About 10 lakh people in India were affected by Autism in the year 2017.
In India, it is estimated that 1 in 68 children suffer from Autism which includes 1 in 42 Boys and 1 in 189 Girls.
In Autism's 20% of its cases occurred due to Genetic conditions.
In Autism's 80% of its cases occurred due to the influence of Heredity &Environment.
Around one-third of people with autism remain nonverbal.
Around one-third of people with autism have an intellectual disability.