Updated By: LatestGKGS Desk
FAO Designated 14 New Sites As Globally Important Agricultural Heritage Systems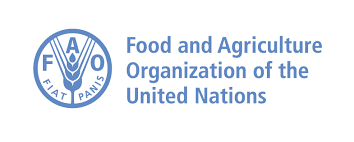 FAO Designated 14 New Sites As Globally Important Agricultural Heritage Systems
The UN Food and Agriculture Organisation (FAO) since 2016, has designated14 new sites as Globally Important Agricultural Heritage Systems (GIAHS), including the first ones in Europe.
As with other designated sites, these systems highlight agricultural traditions that promote sustainability, safeguard biodiversity and protect the environment while supporting the social and economic development necessary for stable, decent livelihoods.
The 14 new sites range from oases to rice terraces, wasabi cultivation to raisin production. The 14 new sites are:
The Siwa Oasis, Egypt 2016.
The Chinampa Agriculture in the World Natural and Cultural Heritage Zone in Xochimilco, Tláhuac and Milpa Alta, Mexico 2017.
The Zhagana Agriculture -Forest-Animal Husbandry Composite System, China 2017.
The Huzhou Mulberry-dyke & Fish Pond System, China 2017.
The Osaki Kodo's Traditional Water Management System for Sustainable Paddy Agriculture, Japan 2017.
The Nishi-Awa Steep Slope Land Agriculture System, Japan 2018.
The Traditional Hadong Tea Agrosystem in Hwagae-myeon, Republic of Korea 2017.
The Agricultural System of Valle Salado de Añana, Spain 2017.
The Malaga Raisin Production System in La Axarquía, Spain 2017.
The Cascaded Tank-Village System, Sri Lanka 2017.
The Rice Terraces in Southern Mountainous and Hilly Areas, China 2018.
The Xiajin Yellow River Old Course Ancient Mulberry Grove System, China 2018.
The Traditional Wasabi Cultivation in Shizuoka, Japan 2018.
The Barroso Agro-sylvo-pastoral System, Portugal 2018.