India's PM Narendra Modi is the 3rd most followed leader on Twitter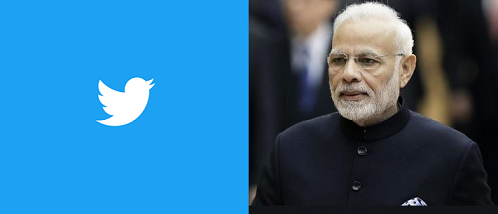 India's PM Narendra Modi is the 3rd most followed leader on Twitter
According to the recent International survey conducted by Gallup International, Indian PM Narendra Modi is the most followed Indian on Twitter with 50 million followers across the world.
PM Narendra Modi started Modi using twitter in 2009 when he was the Chief Minister of Gujarat. His followers increased when he became the Prime Minister of India in 2014.
The number of followers of the Prime Minister's official twitter account also crossed 30 million recently. While PM Modi is followed by 50 million people, he himself follows 2,227 accounts and has tweeted 24.5K times.
PM Narendra Modi is close behind US President Donald Trump, who has 64 million followers.
1. Donald Trump: 64.1 million
2. Barack Obama:108.4 million
Other Famous World Leaders Followers
Pakistani PM Imran Khan: 10.3M
Indian President Ram Nath Kovind: 6.4M
Canadian PM Justin Trudeau: 4.6M
French President Emmanuel Macron: 4.2 M
UK PM Boris Johnson: 1.1M
Italian PM Giuseppe Conte: 276.2K
Australian PM Scott Morrison: 192.5K