First Space Tourist Dennis Tito Profile, Education, Career, Assets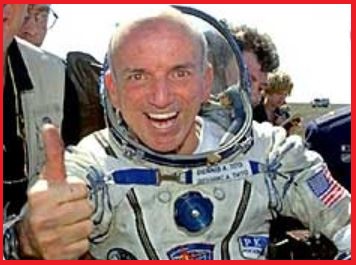 American Multimillionaire Dennis Anthony Tito Profile, Education, Career, Assets
Dennis Anthony Tito (79-years-old) is an American engineer and multimillionaire. He was the first space tourist, who fund his own trip into space in 2001.
Dennis Anthony Tito spent nearly eight days in orbit as a crew member of ISS EP-1, a visiting mission to the International Space Station. This mission was launched by the spacecraft Soyuz TM-32 and was landed by Soyuz TM-31.
Dennis Anthony Tito was born on 8th August 1940 in Queens, New York.
Dennis Anthony Tito did graduation from Forest Hills High School in New York City. He completed a Bachelor of Science degree in Astronautics and Aeronautics from New York University in 1962 and a Master of Science degree in Engineering Science from Rensselaer Polytechnic Institute satellite campus in Hartford, Connecticut.
Dennis Anthony Tito is a member of Psi Upsilon and received an honorary doctorate of engineering from Rensselaer Polytechnic Institute on 18 May 2002 and is a former scientist of the NASA Jet Propulsion Laboratory.
Dennis Anthony Tito in the year 1972, founded the Wilshire Associates, a leading provider of investment management, consulting and technology services in Santa Monica, California.
Dennis Anthony Tito serves an international clientele representing assets of $71 billion.
Dennis Anthony Tito was appointed to the Los Angeles Department of Water and Power Board of Commissioners in the 1990s and led the board to support the landmark 1994 state ruling protecting Mono Lake from excessive water diversions by the city.
Dennis Anthony Tito in the year 2013, planned to send a privately financed spaceflight to Mars by 2018 but failed due to some circumstances.