Updated By: LatestGKGS Desk
US SpaceX Falcon Heavy specifications Carrying a Car into Space Details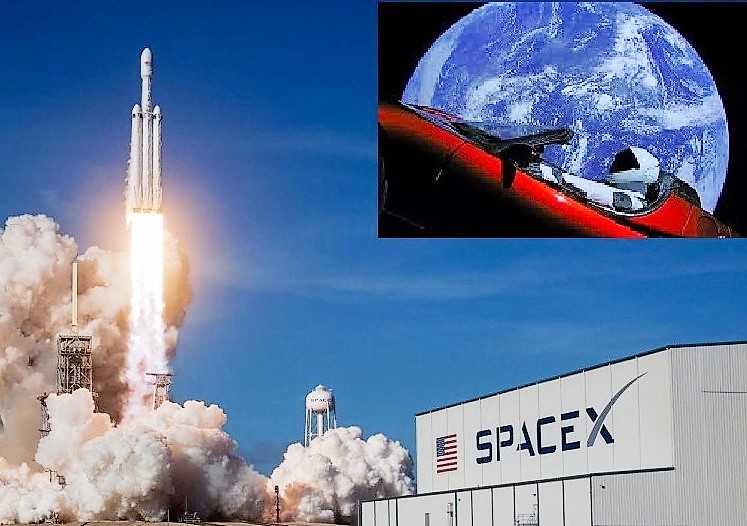 US SpaceX Falcon Heavy, Carrying a Car into Space- Details, Features, Specification
The United States-based Space s flight company SpaceX has launched the world's most powerful operational rocket 'Falcon Heavy' into space on February 6, 2018.
The Falcon Heavy rocket carried out a red Tesla Roadster car into space, belonged to SpaceX and Tesla founder Elon Musk.
The car was armed with a mannequin dressed in a spacesuit, a high-data storage unit containing Isaac Asimov's science fiction book series, the Foundation Trilogy and a plaque bearing the names of 6000 SpaceX employees.
The Falcon Heavy rocket flighted off from Launch Complex 39A, at the Kennedy Space Centre in Cape Canaveral, Florida, United States.
The Falcon Heavy rocket took off smoothly not only surprised the launching process but also SpaceX managed to guide two of the Falcon Heavy's first-stage rocket boosters to land straight back on Earth. They landed in unison at a Kennedy Space Centre landing pad.
Earlier, NASA's Saturn V, which carried astronauts to the Moon was the only rocket that delivered more payload into space in 1973.