USA and North Korea Conflict Details, Cause, Prediction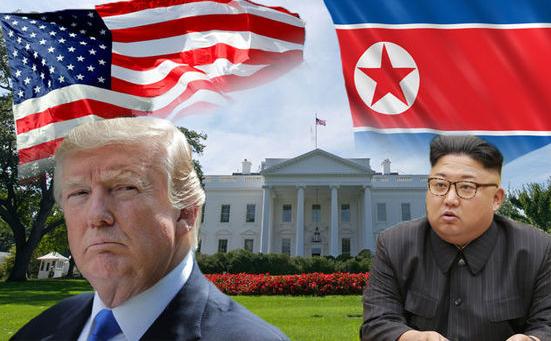 USA and North Korea Conflict- Details, Cause, Prediction, war of words between Donald Trump and Kim Jong Un
The expanding tensions between United States of America and North Korea, in the recent times, has turned the world into a threat and uncertainty of Nuclear World War III.
North Korea is a country ruled by a knave supreme leader Kim Jong-Un, which has been developing nuclear weapons from the past times and now it has increased with the development of making nuclear weapons and their testing.
North Korea is a non-signatory nation to the Non-Proliferation Treaty for Nuclear weapons and hence there is no International legal restriction on North Korea which may control its nuclear weapon program.
The sparks of the conflict between both the countries outshone, just after when the Donald John Trump became the 45th President of the USA in January 2017.
USA President, Donald Trump, entreated North Korea to cease with its ongoing missile and nuclear weapon program but the loony North Korean ruler Kim Jong-Un, completely defied to do so and has conducted over 16 missile's test since 2017.
North Korea on 28th November 2017 tested a missile which ranges to reach and detonate Washington and the entire mainland of United States.
The United Nations and the USA have been dehorting North Korea from developing nuclear weapons any further. More than 20 countries and the US have imposed strict new sanctions on North Korea because of its nuclear and missile programs.
Since 2017, the war of words between the US and North Korea has escalated a qualm of nuclear war.
Experts suggested that both the countries should practice diplomatic constrain otherwise any upsurge of the dispute may see the use of nuclear weapons and the results would be dreadful.