Updated By: LatestGKGS Desk
Uttar Pradesh Buxa, Jansari, Bhatia, Tharu, and Raji Tribes History, Features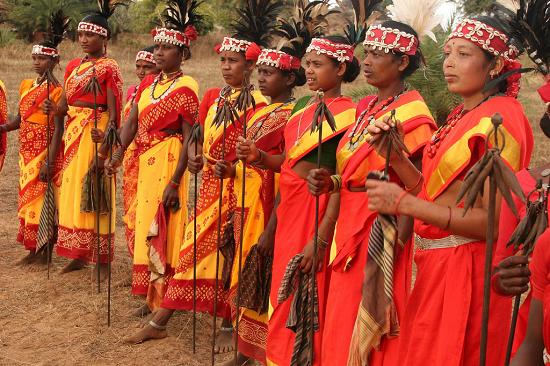 Major tribes found in Uttar Pradesh and Important facts about the Tharu tribe, Jansari tribe, and Buxa tribe
1.09% of the total Scheduled Tribes in India are found in Uttar Pradesh. The percentage of Scheduled Tribes in the population of Uttar Pradesh (2011 census according to one) is 0.6%.
In Uttar Pradesh, 5 tribes according to the President's Order (Scheduled Tribes), 1967; Buxa, Jansari, Bhatia, Tharu, and Raji have been given the status of Scheduled Tribes. But in the year 10 more tribes have been included in this.
Important facts about the Tharu tribe:-
1. People of Tharu tribe belong to the "Kirat" clan.
2. The people of this tribe are a small, yellowish, and wide face in the stature.
3. The main food of the people of this tribe is rice.
4. These people make their houses with wooden logs and infants.
5. These people still live in joint families.
Facts about the Jansari tribe:-
1. This tribe is mainly found in Uttarakhand, but this tribe is found in the Purola area of Uttar Pradesh.
2. In this tribe, a multi-party custom is prevailing.
Facts about Buxa tribe:-
1. This tribe is considered as belonging to "Patwar" Rajput House.
2. These people use the Hindi language in general colloquialism.
3. These people worship the Chamunda Devi.
4. Their main source of income is agriculture.