Mahinda Rajapaksa was appointed the new Prime Minister of Sri Lanka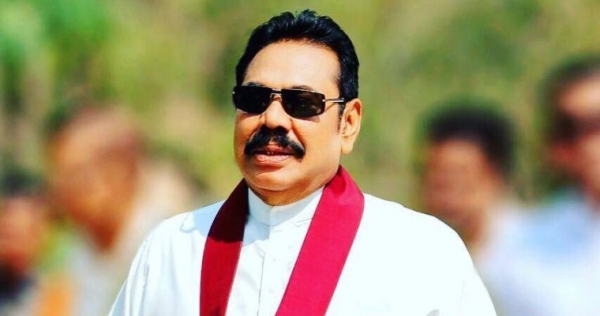 Mahinda Rajapaksa was appointed the new Prime Minister of Sri Lanka: Detail
Former Sri Lanka President Mahinda Rajapakse has returned to the post of Prime Minister in a dramatic event.
The President of the country's President Maitripala Sirisena issued a statement saying that he is being appointed as the Prime Minister.
The President removed Ranil Wickramasinghe and handed over the charge to Mahinda Rajapaksa in his place.
This decision seems to have deepened the political crisis in Sri Lanka.
After the dismissal, Wickramasinghe had demanded to convene an emergency session of Parliament so that he could prove his majority, but the President suspended the parliament till November 16.
The political crisis created in Sri Lanka took a distorted form when the bodyguards of the deposed Prime Minister Ranil Wickremasinghe and Petroleum Minister Arjun Ranatunga shot dead the supporters of newly appointed Prime Minister Mahinda Rajapakse, in which one person died.
Mahinda Rajapaksa's appointment took place immediately after President Sirisena's decision in which his party had said that his party coalition government was leaving.
This government was being run jointly with the current Prime Minister Ranil Wickramasinghe's UNP Party. Significantly, in 2015, Sirisena defeated Rajapaksa in the presidential election.