Current Affairs: October 31, 2018 GK Questions of the day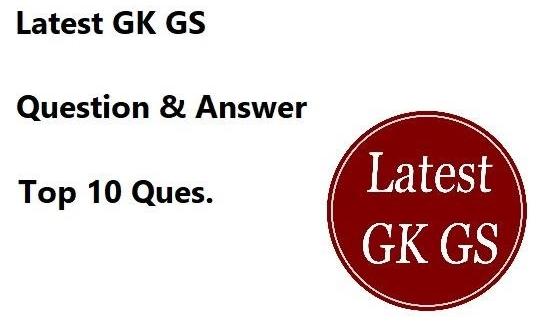 Daily GK Question 31st October 2018 General Knowledge, Current Affairs
1. At what place were the Naxalites attacked the Doordarshan team, in which three people died?
Ans:-Dantewada
2. How many agreements between India and Japan were signed during Prime Minister Narendra Modi's visit to?
Ans:- Six
3. How many years have a Bangladeshi court increased the sentence of former Prime Minister Khaleda Zia from 5 years in a case related to the Zia Charitable Trust scam?
Ans:- 10 Year
4. National Summit on Public Health Care began in Kaziranga in which state?
Ans:- Assam
5. According to the World Health Organization (WHO) how many children die every year due to air pollution, which are less than five years old?
Ans:- 6,00,000
6. Who has recently been appointed the new Prime Minister of Sri Lanka?
Ans:- Mahinda Rajapaksa
7. The recently used word 'Iffi' is used for which of the following?
Ans:-Check Fake News
8. Which country has become the 48th country to ratify the agreement of the International Solar Coalition?
Ans:- Japan
9. Which shipyard will India's largest dry-dock be built?
Ans:- Cochin Shipyard
10. Which University scientists have created a very subtle robot to monitor the situation inside the oil and gas pipeline?
Ans:- Massachusetts Institute of Technology