Updated By: LatestGKGS Desk
World Animal Day Beginning, Celebrations, Facts, Brand Logo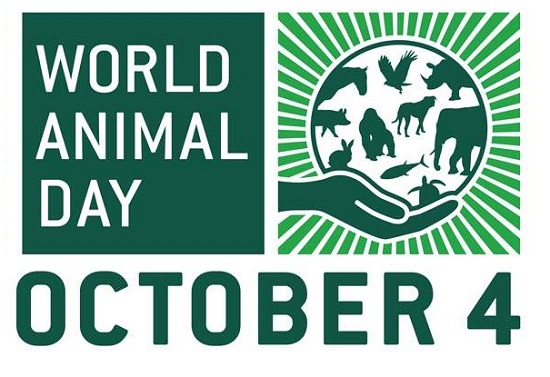 What is World Animal Day?
World Animal Day is a social movement in order to improve the lives of animals with the mission of welfare standards around the globe. For this several animal welfare organisations, community groups, youth, children's clubs etc. are encouraged.
World Animal Day: History
World Animal Day was started in 1931 at a convention of ecologists in Florence, Italy to highlight the plight of endangered species. October 4 was annually chosen to celebrate this day because of the feast day of St Francis of Assisi. In 2003, the first World Animal Day website was launched by the Naturewatch Foundation which mainly focused upon the UK.
Do you know about Nature World Foundation? It is only a small charity and financial support for World Animal Day and has always been extremely limited, identifying cost-effective ways to progress this powerful movement which is a key to ensuring its full potential.
World Animal Day: Celebrations
Several events are organised under the World Animal Day which are publicised on this website and advertised using the World Animal Day brand and logo. Branding globally ties all events together with a particular approach to raise awareness about them and for fundraising purpose also.