Updated By: LatestGKGS Desk
UN Famine Action Mechanism (FAM) Features, Action Plan Details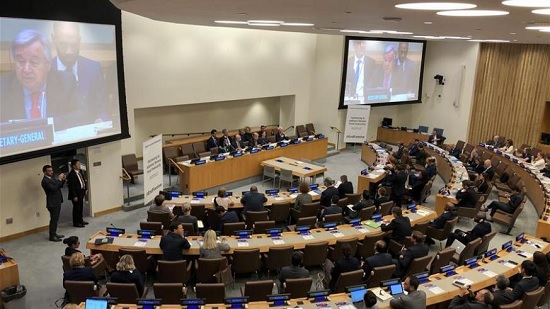 United Nations Famine Action Mechanism (FAM) Features, Action Plan Details Across The Globe
World Bank, United Nations, International Committee of Red Cross, Microsoft Corp, Amazon Web services, and Google has announced an unprecedented global partnership to prevent future famine.
All organization and global tech companies came together and launched Famine Action Mechanism(FAM). Previously this event happens after the disaster, till that time many people lost their lives. FAM is moving towards prevention, preparedness, and early action that can save many lives.
In 2017, more than 20 million people across north-eastern Nigeria, Somalia, South Sudan, and Yemen faced famine or famine-like conditions, the result of a complex intersection of conflict, poverty, climate change, and food prices. Today, 124 million people live in crisis levels of food insecurity, requiring urgent humanitarian assistance for their survival.
Google, Microsoft and Amazon Web Services and other technology firms are providing the world's top expertise to develop a suite of analytical models called "Artemis" that uses advanced Artificial Intelligence (AI) and Machine Learning to estimate and forecast worsening food security crises in real-time. These forecasts will help guide and promote decision-makers to respond earlier.
FAM will be initially launched in small groups of vulnerable countries. On 13th October they will meet again as part of the IMF-World Bank Annual Meetings for future planning and implementations of FAM.