Updated By: LatestGKGS Desk
World Diabetes Day 14 November Celebration, Theme, History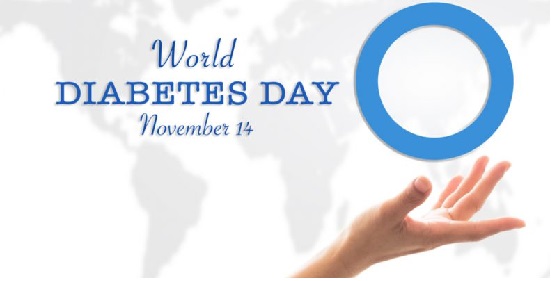 On 14 November world Diabetes Day is organized throughout the world.
The primary aim of the world diabetes day and month 2018-2019 campaign is to raise awareness of the impact that diabetes has on the family and promote the role of the family in the management - care, prevention and education of the condition.
This day is led by the International Diabetes Federation.
The theme of the World Diabetes day is the Family and Diabetes.
Over 425 million people are currently living with diabetes.
Most of the cases are 2 types which are largely preventable through regular physical activity.
A balanced diet, healthy living environment all families are potentially affected by diabetes and so aware of the signs, symptoms and risk factor for all types of diabetes are vital to helping detect it early.
Diabetes can be more expensive for the individual and family.
The IDF organise this day as IDF is an umbrella organization of over 230 national diabetes association in 170 countries and territories .
It represents the interest of the growing no. Of people with diabetes and those at risk.