Updated By: LatestGKGS Desk
World Diabetes Day 14 November 2021 :Details, About, Themes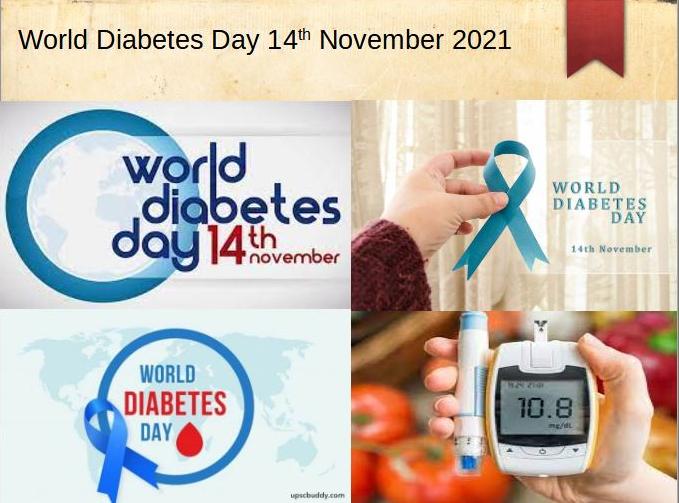 World Diabetes Day 14 November 2021
On November 14th, World Diabetes Day is commemorated to promote awareness about the effects of diabetes, its prevention, and diabetes education. World Diabetes Day (WDD) was established in 1991 by the International Diabetes Federation (IDF) and the World Health Organization (WHO) in response to growing concerns about diabetes's growing health hazards. With the approval of United Nations Resolution 61/225 in 2006, World Diabetes Day became an official United Nations Day. Every year on November 14, the birthday of Sir Frederick Banting, who co-discovered insulin with Charles Best in 1922, is commemorated.
WDD is the world's largest diabetes awareness program, with over 1 billion people in over 160 nations participating. The campaign raises awareness of problems that are critical to the diabetic community and keeps diabetes firmly in the public and political consciousness.
The theme of the day
Access to diabetes care is the subject of World Diabetes Day 2021-2023. Despite the fact that insulin was discovered 100 years ago, millions of individuals with diabetes around the world are still unable to receive the care they require. To control their illness and minimize complications, people with diabetes require constant care and assistance.
Latest World Diabetes Day Updates