Updated By: LatestGKGS Desk
Anant Barua Appointed As Whole Time Member Of SEBI Details, Profile, Career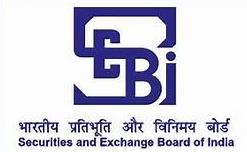 Anant Barua Appointed As Whole Time Member Of SEBI- Details, Profile, Career, About
The Appointments Committee of the Cabinet (ACC) has appointed Anant Barua as a whole-time member of the Securities and Exchange Board of India (SEBI).
Anant Barua has been appointed to post for three years on the pay as admissible to an additional secretary to the central government or a consolidated salary of Rs 4 lakh per month.
Anant Barua at present is an executive director in SEBI. He had taken charge as executive director of the market regulator in May 2010.
Anant Barua prior to this assignment, was a legal adviser, Legal Affairs Department (LAD), SEBI. He had been working in LAD since 1992.
Anant Barua is commerce graduate with LL.B from the University of Delhi. He was on deputation to Central Bank of Bahrain as legal adviser and has also worked with National Fertilizers Ltd. (NFL), Industrial Finance Corporation of India (IFCI) and DCM Ltd.
About SEBI
SEBI is a statutory regulator for securities market in India established in 1988. It was given statutory powers through tSEBI Act, 1992.
SEBI mandate is to protect interests of investors in securities, promote the development of securities market and to regulate the securities market. It is headquartered in Mumbai, Maharashtra.
SEBI is responsive to needs of three groups, which constitute a market, issuers of securities, investors and market intermediaries.
SEBI has three functions quasi-legislative (drafts regulations in its legislative capacity), quasi-judicial (passes rulings and orders in its judicial capacity) and quasi-executive (conducts an investigation and enforcement action in its executive function).