Updated By: LatestGKGS Desk
Constitution of India: Article 19 freedom of speech and expression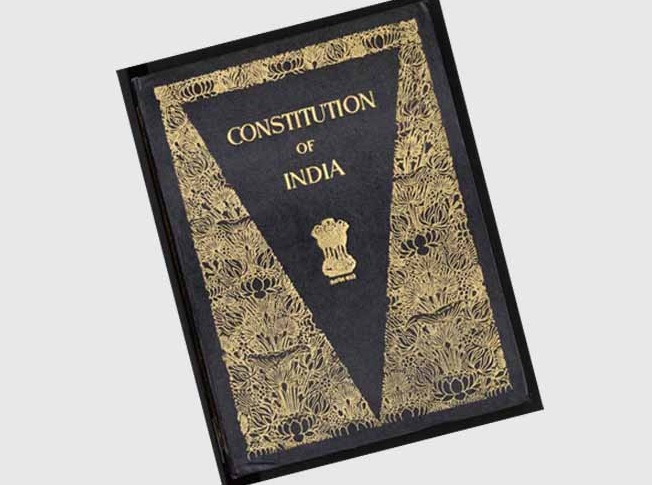 Freedom of speech and expression this is a natural right, which a human being acquires on birth.
Everyone has the right to freedom of opinion and expression; the right includes freedom to hold opinions without interference and to seek and receive an important information and ideas through any media and regardless of frontiers" proclaims the Universal Declaration Of Human Rights (1948).
This resolve is reflected in Article 19(1) (a) which is one of the Articles found in Part III of the Constitution, which enumerates the Fundamental Rights.
Article 19(1)(a) of Indian Constitution says that all citizens have the right to freedom of speech and expression.
Freedom of Speech and expression means the right to express one's own convictions and opinions freely by words of mouth, writing, printing, pictures or any other mode.
It thus includes the expression of one's idea through any communicable medium or visible representation, such as gesture, signs, and the like.
Freedom of expression has special purposes to serve:
1) It helps an individual to attain self-fulfillment.
2) It assists in the discovery of truth.
3) It strengthens the capacity of an individual in participating in decision-making.
4) It provides a mechanism by which it would be possible to establish a reasonable balance between stability and social change.
5) All members of society would be able to form their own beliefs and communicate them freely to others.
Explaining the scope of freedom of speech and expression Supreme Court has said that the words "freedom of speech and expression" must be broadly constructed to include the freedom to circulate one's views by words of mouth or in writing or through audiovisual instrumentalities.
It, therefore, includes the right to propagate one's views through the print media or through any other communication channel e.g. the radio and the television.
Every citizen of this country, therefore, has the right to air his or their views through the printing and or the electronic media subject of course to permissible restrictions imposed under Article 19(2) of the Constitution.