Finance Minister Arun Jaitely Profile, Early & Personal Life, Education, Hobbies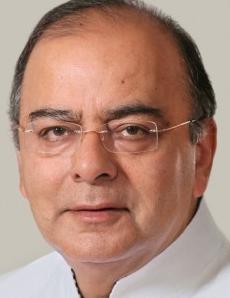 Finance Minister Arun Jaitely- Profile, Early & Personal Life, Education, Hobbies
Indian politician and Advocate Arun Jaitely is one of the most dedicated leaders & always emerged as a strategic planner of the Bhartiya Janata Party (BJP).
Arun Jaitely at present is serving as the Finance Minister & Minister of Corporate Affairs in the Government of India, under the regime of Prime Minister Narendra Modi.
Arun Jaitely is also elected as Member of Parliament (MP) of Rajya Sabha for Uttar Pradesh and will assume office on 3rd April 2018 onwards. He is also acting as the Board of Governors of Asian Development Bank.
Arun Jaitely was born on 28th December 1952 to a family of lawyers & social activists in New Delhi. His father Maharaj Kishen Jaitley was a lawyer and mother, Ratan Prabha, was a housewife and a social activist. He has six siblings in total.
Arun Jaitley completed his schooling at the St. Xavier's School (1957-69). He is a graduate of the Shree Ram College of Commerce and was an active debater and President of the student union of the college. Later, he did LL.B. from the University of Delhi (1973-77)
Arun Jaitley married Sangeeta Jaitley (Daughter of Former J&K Finance Minister) on 24 May 1982. The couple has two children, Rohan and Sonali.
Arun Jaitley from his childhood was a good student & had actively shown participation in debates and sports like cricket.