Updated By: LatestGKGS Desk
History of Assam Movement and Assam Accord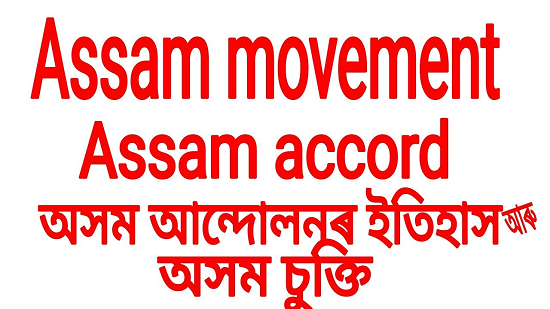 History of Assam Movement, Assam Accord and All Assam Gan Sangram Parishad (AAGSP) of Assam
A violent war broke out between East Bengal and Pakistan in 1971, during which nearly 10 lakh people took shelter in Assam and adjoining areas. After becoming Bangladesh, a lot of people returned but nearly one lakh people remained in Assam.
As a result, a massive movement was started in 1978 by the Students Organization All Assam Students Union (AASU) and All Assam Gan Sangram Parishad (AAGSP) of Assam, whose purpose was to seek the return of migrants.
This led to a large number of people boycotted voting in the Assembly elections in the year 1983 and violent clashes in the state. After the massive violence of 1983, the process of negotiation for the agreement commenced and on 15th August 1985, the agreement between the Central Government and the agitators was known as the Assam Accord.
Under this agreement, it was decided to give full citizenship and the right to vote for all those who came to Assam from 1951 to 1961.
People who came between the years 1961 and 1971 were given citizenship and other rights, but they were not given the right to vote.
Paragraph 5.8 of this agreement says: Foreigners coming to Assam on March 25, 1971, or thereafter will be expelled according to the law.
Immediate and practical steps will be taken to get such foreigners out.