Updated By: LatestGKGS Desk
Sorin Grindeanu becomes new Prime Minister of Romania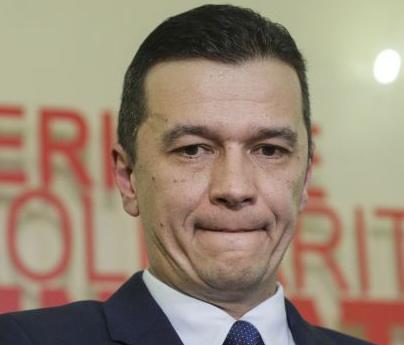 Sorin Grindeanu appointed as new Prime Minister of Romania on Friday
Sorin Grindeanu appointed as new Prime Minister of Romania on Friday and the decree to the appointment is signed by the President of Romania Klaus Iohannis.
Sorin Grindeanu is the member of Social democratic party and won the December 2016 elections.
Sorin Grindeanu is a disciplined soldier within the Social democratic party and had joined the party at very young age to prove leftist convictions.
Sorin Hrindeaunu, the chairman of the Timis County Council
It is expected that the appointment of Prime Minister Sorin Hrideaunu will put an end to the political crisis.
Sorin Hrindeaunu was competing with Sevil Shhaideh which was rejected by the President Klaus Iohannis.
The president Klaus Iohannis gave no reason at the rejection of Sevil Shhaideh.
Latest Prime Minister Updates