NITI Aayog Launched Composite Water Management Index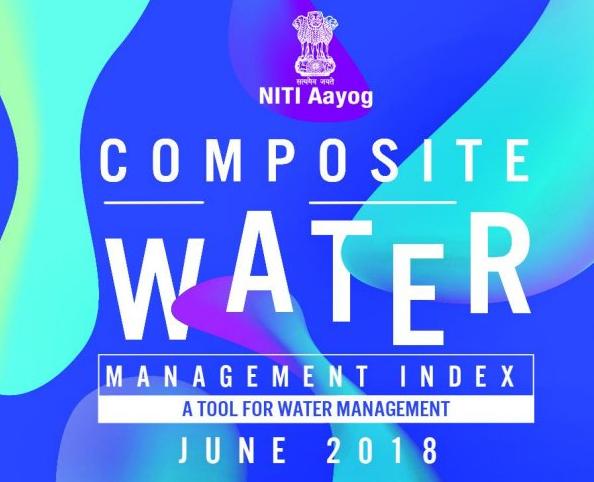 NITI Aayog Launched Composite Water Management Index-Details, Features, Purpose
The NITI (National Institution for Transforming India) Aayog launched Composite Water Management Index as a useful tool to assess and improve performance in the efficient management of water resources.
The NITI Ayog's index aims to inspire States/UTs towards efficient and optimal utilization of water and recycling thereof with a sense of urgency.
The composite water management index comprises 9 parameters and 28 indicators. These include various aspects of groundwater, irrigation, restoration of water bodies, farm practices, drinking water, policy and governance.
For purpose of analysis, reporting states of the index were divided into two special groups North Eastern and Himalayan states and Other State to take into account different hydrological conditions across these groups.
The General States or the Other States: Gujarat topped the list followed by Madhya Pradesh, Andhra Pradesh, Karnataka, and Maharashtra. Jharkhand, Haryana, Uttar Pradesh and Bihar were worst performers among general States. In terms of incremental change, it was Rajasthan which held the first position.
The North-eastern and Himalayan state's: Tripura has topped the list followed by Himachal Pradesh, Sikkim, and Assam.
The Composite water management index's ranking of states/UTs will ensure that principle of competitive and cooperative federalism is actualized in India's water management system.