Updated By: LatestGKGS Desk
UN Chief Antonio Guterres: World must slow climate change by 2020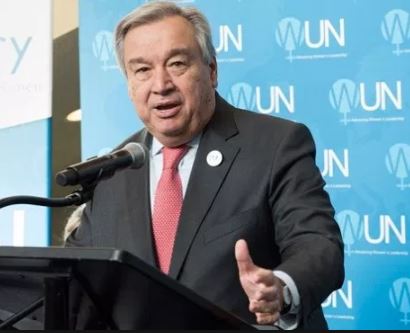 UN Chief Antonio Guterres: World must slow climate change by 2020- Details, Reason, Highlights
United Nations Secretary-General Antonio Guterres has warned that the world is facing "a direct existential threat" and must rapidly shift from dependence on fossil fuels by 2020 to prevent "runaway climate change."
UN Chief Antonio Guterres in an address at UN headquarters in New York on 10th September 2018 called the crisis urgent and decried the lack of global leadership to address global warming.
UN Chief Antonio Guterres also proclaimed that people everywhere are experiencing record-breaking temperatures and extreme heat waves, wildfires, storms and floods are leaving a trail of death and devastation.
The world leaders who signed the Paris agreement on climate change in 2015 committed to a series of measures to limit global temperature rises to less than 2 degrees Celsius (3.6 degrees Fahrenheit) and as close as possible to 1.5 degrees. The reports, however, show that the nations are likely to miss that target.
In 2019, a major climate summit will be held at the United Nations to take stock of the achievements and failures of the Paris agreement.
Latest Antonio Guterres Updates