Union Cabinet approved Transfer of land of RCF to MMRDA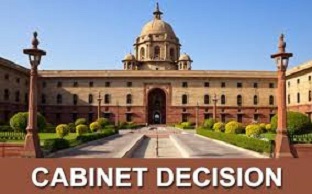 Union Cabinet approved Transfer of land of RCF to MMRDA: Details, Aim, Highlights
The Union Cabinet chaired by Prime Minister, Narendra Modi on 12th September 2018 approved the transfer of land of Rashtriya Chemicals & Fertilizers Ltd. (RCF) to Mumbai Metropolitan Regional Development Authority (MMRDA)
The Rashtriya Chemicals & Fertilizers Ltd. (RCF) is a leading fertilizer and chemical manufacturing company in India in the Public Sector.
RCF was established on 6th March 1978 on the reorganisation of erstwhile Fertilizer Corporation of India Ltd.
RCF functions under the Ministry of Chemicals and Fertilizers of the Government of India. It is Headquartered in Mumbai, Maharashtra.
RCF has two manufacturing unit viz Trombay Unit and Thal Unit.
At Present, the authorised share capital of RCF is Rs 800 Crore and paid up capital of Rs 551.69 Crore.
The company has been accorded coveted "Miniratna" status in 1997.