Centre approved funds for 60 projects under Border Infrastructure & Management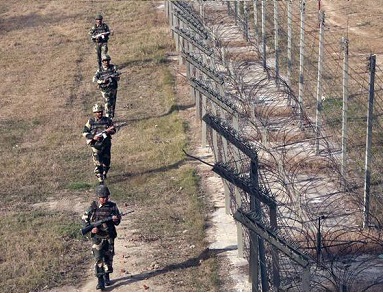 Centre approved funds for 60 projects under Border Infrastructure & Management: Details, Aim, Purpose, Highlights
Centre approved Rs 8,606 crores funds for 60 projects under Border infrastructure and management (BIM) scheme.
All these 60 projects would be implemented in 17 states having the international borders with Pakistan, China, Bangladesh, Myanmar, Bhutan, and Nepal.
The project will be implemented in 111 border districts with the population within 50 km of the international border.
The projects include: construction of roads, schools, primary health centres, promotion of rural tourism, border tourism, promotion of sports activities, cleanliness mission, protection of heritage sites, supply of drinking water, community centres, connectivity, drainage, to enable sustainable living in border areas, Construction of helipads in remote areas, skill training for organic farming etc.
Background
India shares borders with Pakistan (3,323 km), China (3,488 km), Nepal (1,751 km), Bhutan (699 km), Myanmar (1,643 km) and Bangladesh (4,096 km).