World Television Day Celebrations On 21 November: Details, Aim, Significance, History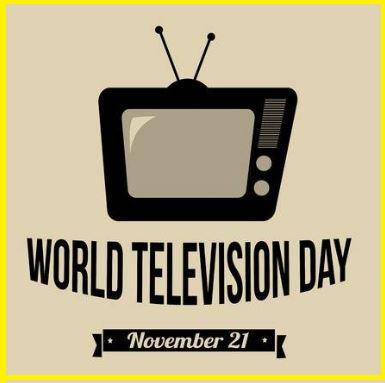 World Television Day Celebrations On 21 November: Details, Aim, Significance, History
World Television Day is celebrated on 21st November in many countries around the world to promote that television plays a major role in presenting a different issue that affects people.
World Television Day also reminds the significance and benefits of television to people across the world. It urges masses to support the development of television media in providing unbiased information about important issues and events that affect society.
Through World Television Day, United Nations (UN) acknowledge that television can be used to educate many people about the world, its issues and real stories that happen around the globe.
World Television Day was declared by the United Nations General Assembly (UNGA) through its Resolution 51/205 of 17 December 1996). On 21st November and 22nd November 1996, the United Nations held the first World Television Forum
Significance
The invention of television brought about a revolution. Television is one of the most influential forms of media for communication and information dissemination. It is used to broadcast freedom of expressions and to increase cultural diversity.
In the recent time, Television had played an important part in developing society dependency on information technology and communications to perform its daily activities, including work, entertainment, education, health care, personal relationships, travel-tourism etc.