Rajasthan 14th Chief Minister Ashok Gehlot Profile, Political Career, Achievements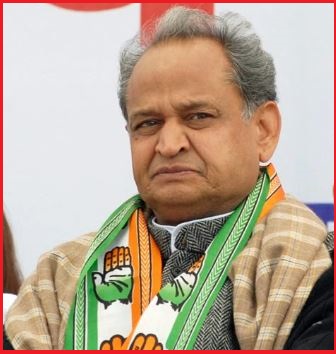 Ashok Gehlot 14th Chief Minister of Rajasthan Profile, Political Career, Achievements
Ashok Gehlot is an Indian politician of Indian National Congress (INS). He is serving as the 14th Chief Minister of Rajasthan who was appointed after 2018 Lok Sabha election.
Ashok Gehlot was elected after a close call between Sachin Pilot who was appointed as Deputy Chief Minister post on 14th December 2018.
Earlier, Ashok Gehlot has been the Chief Minister of Rajasthan for two terms, from the years 1998 to 2003 and again from 2008 to 2013. He also served as Union Minister many times.
Ashok Gehlot was born on 3rd May 1951 (67-years-old) in Jodhpur, Rajasthan. He has finished his graduation in Science and Law, and a Masters in Economics. He is married to Sunita Gehlot and has a son and a daughter.
Ashok Gehlot in the year 1971, during East Bengali refugees crisis, served in the refugee camps. During her visit to refugee camp, former prime minister Indira Gandhi first met him and identified his organizational skills. She appointed Ashok Gehlot as the first state president of National Student's Union of India (NSUI) Rajasthan.
Ashok Gehlot was appointed as General Secretary, All India Congress Committee in 2017.
Rajasthan (India)
Formation: 30th March 1949
Capitals: Jaipur
Largest City: Jaipur
Districts: 33
Governor: Kalyan Singh
Deputy Chief Minister: Sachin Pilot
Chief Minister: Ashok Gehlot (Congress)