Updated By: LatestGKGS Desk
Fourth edition of Kochi-Muziris Biennale being held in Kochi, Kerala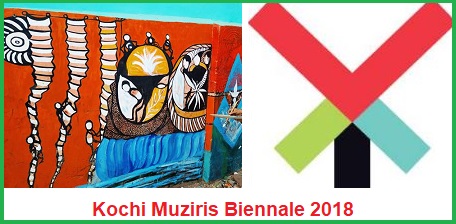 Fourth edition of Kochi-Muziris Biennale being held in Kochi, Kerala: Theme, Details, Aim, Event Highlights
The Fourth edition of Kochi-Muziris Biennale was inaugurated by Kerala Chief Minister at Parade Ground in Fort Kochi, Kerala.
The Kochi-Muziris Biennale was curated by Anita Dube and become the first Biennale in the world in which participation of women accounts for half of the participating artists.
The Kochi-Muziris Biennale is a 108-day-long event will be conducted till 29th March 2019, which will showcase 94 artists in 10 venues of the Kochi city.
The Kochi-Muziris Biennale-2018 theme is – "Possibilities for a Non- Alienated Life".
About Kochi Muziris Biennale
Kochi-Muziris Biennale is the largest contemporary art exhibition of India held in Kochi, Kerala. The event is the combined effort of Kochi Biennale Foundation and government of India.
Kochi-Muziris Biennale main aim of the initiative is to bring artist from around the globe and promote contemporary art. Contemporary artists Bose Krisnamachari and Riyaz Komu proposed the state government the idea of Biennale on the lines of Venice Biennale. First Kochi-Muziris Biennale began in December 2012.
Kochi Biennale Foundation is a non-profit charitable trust founded in 2010 for promoting art and culture educational activities in India. It is the primary organization to host Kochi-Muziris Biennale. It also works towards the conservation of heritage properties and upliftment of traditional art.