ISRO's new UNNATI programme inaugurated in Bengaluru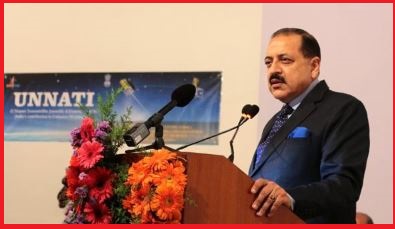 ISRO's new UNNATI programme inaugurated in Bengaluru: Details, Features, Aim, Highlights
Union Minister of State in Department of Space Dr. Jitendra Singh inaugurated the 1st batch of UNNATI programme of Indian Space Research Organisation (ISRO) in Bengaluru, Karnataka.
The full form of UNNATI is 'Unispace Nanosatellite Assembly and Training' programme.
UNNATI has been launched by ISRO as part of an initiative by United Nations Office for Outer Space Affairs to commemorate the 50th anniversary of the first United Nations Conference on the Exploration and Peaceful Uses of Outer Space (UNISPACE-50).

Under the 1st batch of the UNNATI program, India will provide 2 months training to 32 participants from 18 countries from Algeria, Argentina, Azerbaijan, Bhutan, Brazil, Chile, Egypt, Ethiopia, Indonesia, Kazakhstan, Malaysia, Mexico, Mongolia, Morocco, Myanmar, Oman, Panama and Portugal.
The participants were selected from 87 applications from 34 countries. Overall, the programme would be conducted for 3 years by U.R. Rao Satellite Centre of ISRO in 3 batches and will target to benefit officials of 45 countries.
Indian Space Research Organisation (ISRO)
Headquarters: Bengaluru
Chairman: Dr. K Sivan