Updated By: LatestGKGS Desk
Thailand makes Siamese Fighting Fish its National Aquatic Animal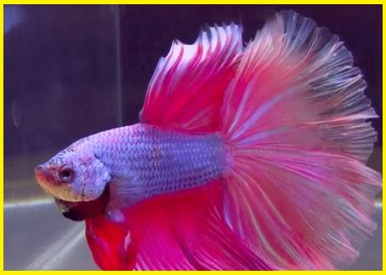 Thailand makes Siamese Fighting Fish its National Aquatic Animal: Details, Highlights
Thailand has made Siamese fighting fish as the National Aquatic Animal. The decision for based on the recommendation of the National Identity Committee of Thailand which promotes Thai cultural pride forwarded its endorsement of the fighting fish.
Thailand government has made this decision recognizing the cultural and historical significance of the Siamese fighting fish for Thailand.
The Siamese fighting fish was chosen as it's a native, unique species to the kingdom's waters and an important animal for Thailand's economy.
About Siamese Fighting Fish
The Siamese fighting fish commonly known as the betta is a popular fish in the aquarium trade. The Siamese fighting fish is native to the Mekong basin of Thailand, Laos, Cambodia, Vietnam and mostly found at Chao Phraya river in Thailand.
The Siamese fighting fish was registered as intangible cultural heritage by the Cultural Ministry in 2013. The designation of Siamese fighting fish as Thailand's national aquatic animal could help boost both conservation efforts and commercial breeding.
Thailand
Capital: Bangkok
Largest City: Bangkok
Currency: Thai Baht
Official languages: Thai
Prime Minister: Prayut Chan-o-cha
Latest Thailand Updates