Updated By: LatestGKGS Desk
Current Affairs : November 10th , 2018 GK Question of The Day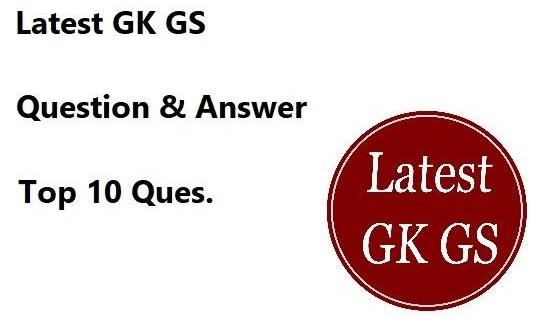 Daily GK, question November 10th, 2018 General Knowledge, Current Affairs
1. Which country has released the world's first Blue Bond recently?
Ans:-Seychelles
2. How many years old fossils of a monkey species have been claimed by American scientists?
Ans:- 1.25 million years
3. Which country has recently announced 20 countries, including India, for the relaxation of Visa on Arrival, from 01 December to 31 January, which will benefit about Rs 4,400 to tourists?
Ans:- Thailand
4. What is the name of CEO of Fortis Healthcare who has resigned recently?
Ans:- Bhavdeep Singh
5. Which country's official news channel has recently appointed the Robot with Artificial Intelligence as the news anchor (news reader)?
Ans:- China
6. Which name was changed to Ayodhya by Uttar Pradesh's Chief Minister Yogi Adityanath?
Ans:-Faizabad
7. The Cabinet Committee on Economic Affairs (CCEA) has approved the government's stake in the Dredging Corporation of India?
Ans:- 100%
8. What is the name of the Christian woman who is acquitted in the Ishrat case in Pakistan who has demanded asylum in the Netherlands?
Ans:- Aasia Bibi
9. In which state was the approval of the establishment of a Central Tribal University recently?
Ans:- Andra Pradesh
10. On how many airports have the central government recently approved to give lease under PPP schemes?
Ans:- Six