West Indies Star Batsman Chris Gayle Announces Retirement From ODIs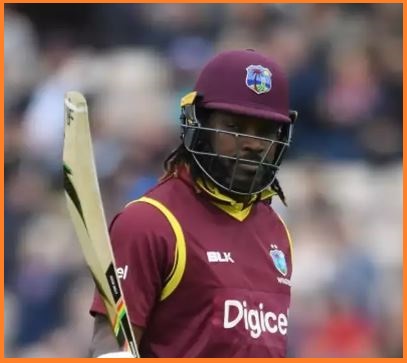 West Indies Star Batsman Chris Gayle Announces Retirement From ODIs: Details, Career, Achievements, Highlights
Veteran West Indies star batsman Chris Gayle has announced that he will retire from One-day Internationals (ODI) after 2019 World Cup in England and Wales.
Chris Gayle (39-year-old) made this announcement on 18 February 2019.
Christopher Gayle born on 21 September 1979, is a Jamaican cricketer who plays international cricket for the West Indies.
Chris Gayle has played 284 ODIs in his 19-year long career. He has scored 9,727 runs at an average of 37.12%.
Chris Gayle has scored 49 fifties and 23 centuries at a strike rate of 85.52. The explosive batsman is the second-leading ODI run scorer just behind the legendary Brian Lara.
Chris Gayle holds the record for most centuries (23) by a West Indian in the ODI format.

Chris Gayle is the only West Indian player to score a double ton and the first to score at a World Cup

Chris Gayle has been included in the team for the up-coming ODI Series against England. Last time he featured in the national team was in July 2018 against Bangladesh.