South African All-Rounder Johan Botha Retires From All Formats Of Cricket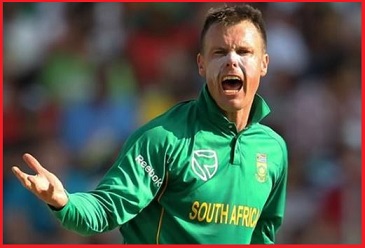 South African All-Rounder Johan Botha Retires From All Formats Of Cricket: Details, Profile, ICC Career
South African all-rounder Johan Botha has taken retirement with immediate effect from all forms of cricket on 25th January 2019.
Johan Botha informed wear and tear on his body and sheer physical fatigue as the main reason behind the decision of his retirement.
Johan Botha (36-year-old) who hails from Johannesburg played for South Africa in 5 test matches, 78 one-day internationals (ODIs), and 40 Twenty-20 Internationals (T20Is) from 2005 to 2012.
In 2012, Johan Botha made the decision to move to Australia to play in the country's domestic leagues and in 2016 he was officially granted Australian citizenship.
Johan Botha was an all-rounder was a right-hand batsman and right-arm off-spin bowler. He made his international debut on 16 November 2005, in a One Day International (ODI) against India. He played last ODI on 3 March 2012 v New Zealand.
Johan Botha made his test debut came in January 2006 against Australia. He played only 5 Test matches, the last of which came on 20 November 2010 v Pakistan.
Johan Botha made his T20I debut on 9 January 2006 v Australia and last T20I on 2 October 2012 v India.
Johan Botha also played for 2 teams in the IPL, Rajasthan Royals and Delhi Daredevils.