World Economic Forum: Young Global Leaders 2019 India List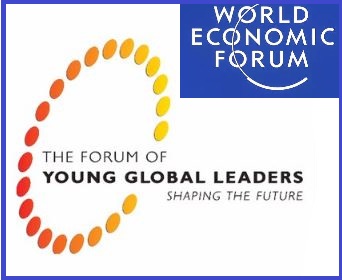 World Economic Forum: Young Global Leaders 2019 India List
The World Economic Forum's foundation has released Young Global Leaders2019 list of remarkable leaders under 40. The list of Individuals with grit, foresight and potential to improve the state of the world for the year 2019.
Young Global Leaders participate in the Annual Meeting of the New Champions, established in 2007 and known informally as "Summer Davos", alongside Global Growth Companies and other delegations to the World Economic Forum.
Young Global Leaders are united by the belief that the urgent problems of today present an opportunity to forge a better future across sectors, generations, and borders.
Indians List
Andhra Pradesh IT minister Nara Lokesh, BJP MP Poonam Mahajan, Xiaomi India head Manu Kumar Jain, Telangana government's Chief Innovation Officer Phanindra Sama, SaveLife Foundation's Piyush Tewari, and Kaleidofin's co-Founder Sucharita Mukherjee are the Indians featuring in the list of Young Global Leaders 2019.
The list of Young Global Leaders 2019 has more than one-half of the new women members and many of the Young Global Leaders are from emerging economies.
The Young Global Leaders reflect global diversity, innovate to promote the public interest and value authentic exchanges towards public-private cooperation.
The of Young Global Leaders, the World Economic Forum's foundation invites them to join a five-year programme, cultivating a generosity of spirit and the recognition that the world can only mirror our hopes if we work together.