Updated By: LatestGKGS Desk
Kerala's Idukki Marayoor Jaggery Gets Geographical Indication Tag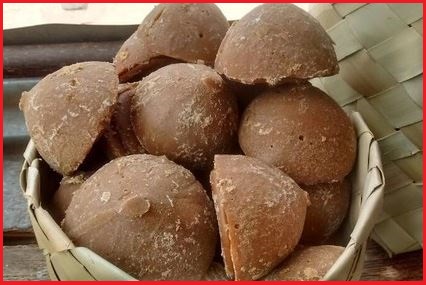 Kerala's Idukki Marayoor Jaggery Gets Geographical Indication Tag: Details, Features, Significance, Highlights
The Marayoor Jaggery, the traditional and handmade product from Idukki district of Kerala, on 8th March 2019, gets the Geographical Indication (GI) tag from the Government of India.

The GI tag will provide more windows of opportunity to the traditional sugarcane farmers in Marayoor.
The Marayoor Jaggery is one of the sweetest jaggeries produced in Idukki.

The Marayoor Jaggery is made from sugarcane and no chemicals are added during the manufacturing process.

The Marayoor Jaggery is dark brown in color, high in sweetness and iron, with less sodium content and insoluble impurities.

The Marayoor Jaggery is not produced in modern factories or using modern equipment. It is prepared in sheds located on the sugarcane farm.

The Marayoor Jaggery is also produced by the workers from Onakkallur, a village in Udumalpet in Tamil Nadu.
Geographical Indication (GI)
GI tag is name or sign used on certain products which correspond to specific geographical location or origin.
GI Tag is used for agricultural, natural and manufactured goods have a special quality and established a reputation. The goods and products having a tag are recognized for their origin, quality, and reputation and gives it required edge in the global market. It also ensures that none can use their name, giving them exclusivity.
The registration of GI is valid for 10 years after which it needs to be renewed. Violation of GI tags is a punishable offense under the law. The purpose of the GI tag enables stakeholders to authenticate their production while earning a premium and derive an improved livelihood.