Monks chant in 12th International Tripitaka Chanting at Bodh Gaya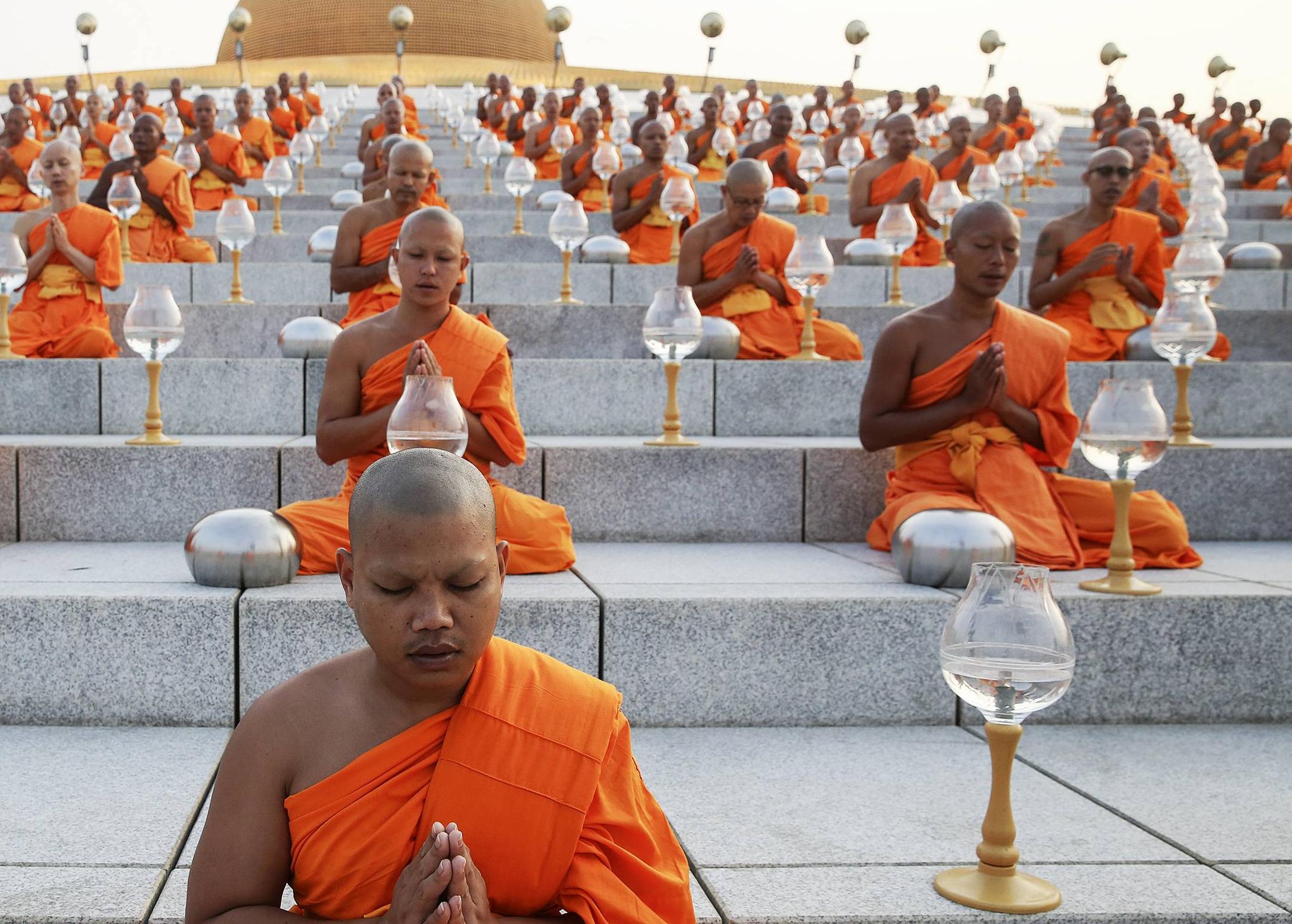 12th International Tripitaka Chanting started in Bodh Gaya, Bihar monks gathered
The 12th International Tripitaka Chanting held in Mahabodhi temple in Bodh Gaya, Bihar were Monks and other devotees offer prayers.
A ten day chanting will conclude on 12th December where the monks from 15 countries, dressed in monks attire visited Bodh Gaya for chanting hymns for World peace.
The festival started in the year 2006 when 250 monks visited Bodh Gaya and offered prayers and now around 25,000 monks and other devotees participate to offer prayers.
Monks and other devotees offer prayers and teaching of Lord Budha
Tripitaka Chanting is a Buddhist ritual of offering prayers and Monks chants teachings of Lord Budha under the sacred tree known as Bodhi tree.
The teachings and prayers of Lord Budha are for peace and Progress especially for India.
Bodh Gaya is known as 'Novel of the Earth' were Buddhist from countries like Sri Lanka, China, Japan etc. participate every year at the holy shrines of Budha.