United Nations celebrates World Soil day on 5th Dec for pulses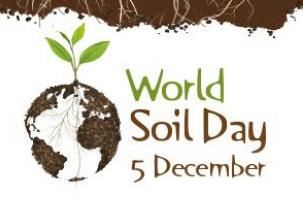 United Nations celebrates World Soil Day on 5th December 2016
United Nations celebrates World Soil Day where the Food and Agriculture Organisation dedicates World Soil Day to pulses.
World Soil Day aims to spread awareness of the importance of soil in our lives and to connect people with soils.
Soil plays a major role in the natural environment as it produces the most of global food.
Theme for this year World Soil Day 'Soils and pulses, a symbiosis for life'
The Food and Agriculture Organisation organises various National and local events on this day.
Soil provides living space for humans and essential ecosystem services.
Due to increasing population and high demand of food, soil is under pressure and 33% of the global soil is degraded.