International Volunteers Day 5th Dec celebration United Nations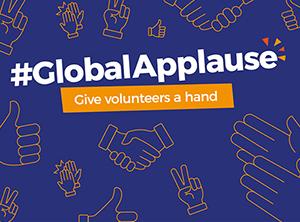 United Nations celebrating 5th December as International Volunteers Day
International Volunteers Day is celebrated every year in the United Nations on 5th December to mark the unique efforts of the volunteers.
Volunteers Day aims to celebrate the efforts, share the values and promote the work among the communities, NGOs, UN agencies, Government authorities and private sector.
The theme for this year's International Volunteers Day 'Global Applause-give volunteers a hand'
The theme recognises volunteers from all around the World and all they do in making peace and sustainable development in reality.
United Nations Volunteers programme also contributes to peace and development of volunteers.
Online volunteering service to take action for sustainable human development by supporting the activities of development organizations over the internet.
Every day thousands of volunteers participate online contributing to peace and development.