International Dance Day Celebrations On 29th April 2019 theme, Details, Aim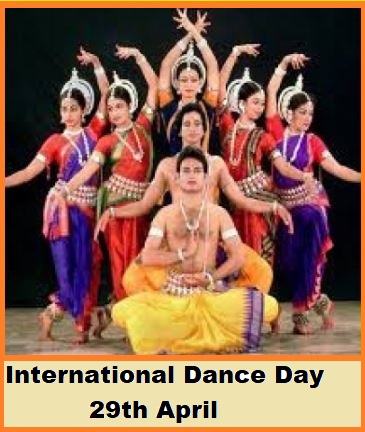 International Dance Day Celebrations On 29th April 2019 theme, Details, Aim, Significance
International Dance Day is celebrated every year on 29th April around the world The main purpose of the day events is to attract the attention of the wider public to the art of dance.
International Dance Day date (29th April) also marks the birthday of Jean-Georges Noverre (1727-1810), who is regarded as the founder of modern ballet.
International Dance Day-2019, the theme is 'Dance and Spirituality'.
International Dance Day was introduced since 1982 by the Dance Committee of the International Theatre Institute (ITI), International Dance Council (CID, Conseil International de la Danse), a UNESCO partner NGO.
International Dance Day celebrations are marked each year by the International Theatre Institute that invites its members along with dancers, choreographers, dance students, and enthusiasts to join them in a big event.