Updated By: LatestGKGS Desk
ISRO Launches Radar Imaging Satellite RISAT-2B: Details, Features, Aim, Significance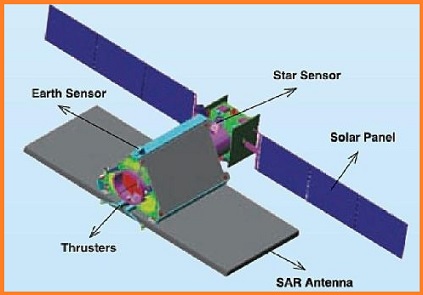 ISRO Launches Radar Imaging Satellite RISAT-2B: Details, Features, Aim, Significance
Indian Space Research Organisation (ISRO) launches its Radar Imaging Satellite (RISAT-2B) on 22nd May 2019. It was launched through vehicle PSLV-C46 from Sriharikota, Andhra Pradesh.
The Radar Imaging Satellite (RISAT-2B) is an earth observation satellite and it would be used for reconnaissance, strategic surveillance, and disaster management.
The Radar Imaging Satellite (RISAT-2B) has a mass of 615 kg and feature an X-band SAR (Synthetic Aperture Radar). It is built for a 5-year operational life.
The RISAT 2B will be launched into a 37° inclined orbit at 555 km orbital height.
The RISAT 2B, RISAT 2BR1 and RISAT 2BR2 will be launched in 2019 on Indian PSLV launch vehicles.
Significance
Regular remote-sensing or optical imaging satellites work like a light-dependent camera that cannot perceive hidden or surreptitious objects in cloudy or dark conditions.
Satellites that are equipped with an active sensor, the synthetic aperture radar (SAR), can sense or 'observe' Earth in a special way from space day and night, rain or cloud.
A radar imaging satellite is complex to assemble. Interpreting its images is equally complex.
It will mark the resumption of a vital ring of Indian all-seeing radar imaging satellites after seven years.
It will add to the reconnaissance capability from about 500 km in space. A constellation of such space-based radars means a comprehensive vigil over the country.