Government of India launches Surakshit Matritva Aashwasan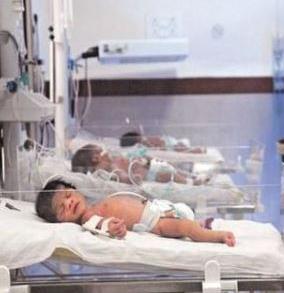 Government of India launches Surakshit Matritva Aashwasan
The Government of India launches Surakshit Matritva Aashwasan 'SUMAN' scheme. It was launched by the Union Minister Dr. Harsha Vardhan at the conference of the Central Council of Health and Family Welfare.
The Surakshit Matritva Aashwasan 'SUMAN' scheme provides free medicines for pregnant women. It focuses to bring down the Maternal Mortality Rate (MMR) and Infant Mortality Rate (IMR) in the country.
Under the 'SUMAN' scheme the mother up to 6 months after delivery and the sick newborn will be able to avail free health care benefits
All the beneficiaries visiting health care under the scheme are entitled to free services. It includes as follows:
1. At least four antenatal check-up
2. One check-up during the 1st trimester
3. One check-up under Pradhan Mantri Surakshit Matritva Abhiyan
4. Iron Folic acid supplementation
5. Tetanus-Diphtheria injection
6. Six home-based newborn care visits
7. Free transport will be provided from home to the health institutions by GoI.
8. Referral services are to be offered under the scheme with the scope of reaching the health facilities within an hour of critical emergencies
9. Zero expenses for C – section facilities in case of complications during pregnancy.
India's maternal mortality rate has declined from 254 per 1 lakh births in 2004 – 06 to 130 per 1 lakh births in 2014 – 16. The IMR has come down as well. It was 66 per 1,000 live births in 2001 and is now 34 in 2016.