India to participate in multi-nation Indian Ocean-wide tsunami mock exercise IOWave18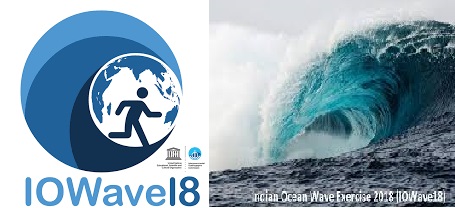 India to participate in multi-nation Indian Ocean-wide tsunami mock exercise 'IOWave18': Details, Aim, Highlights
India along with 23 other nations will be participating in major Indian ocean-wide tsunami mock exercise known as 'IOWave18'.
The IOWave18 exercise is being organised by the Intergovernmental Oceanographic Commission (IOC) of UNESCO.
The IOWave18 exercise will involve evacuation of thousands of people from coastal areas in over half a dozen states.
The IOWave18 exercise purpose is to increase tsunami preparedness, evaluate response capabilities in each state and improve coordination throughout the region.
The IOWave18 exercise is also aimed at enhancing tsunami preparedness at the community level. It will simulate Indian Ocean countries being put in tsunami warning situation and require National Tsunami Warning Centre (NTWC) i.e. National and Local Disaster Management Offices (NDMO/LDMO) to implement and test their communication links and Standard Operating Procedures (SOPs) at all levels of warning chain.
The IOWave18 exercise Hyderabad based Indian National Centre for Ocean Information Services (INCOIS) will be a nodal participating agency.
The IOWave18 exercise will be involved in the evacuation of more than 1,25,000 people from coastal communities of Odisha, Andaman and Nicobar Islands, Andhra Pradesh, Tamil Nadu, Puducherry, Maharashtra, West Bengal, Gujarat, and Goa in this simulated tsunami warning situation.