Updated By: LatestGKGS Desk
Elisa Leonida Zamfirescu first women engineer 131st annivarsary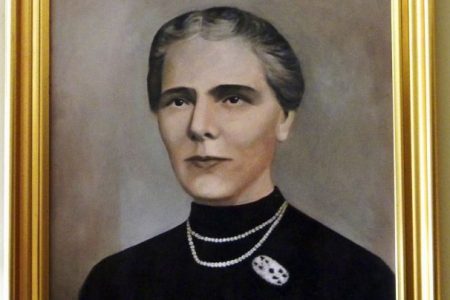 Google Doodle marks first woman engineer Elisa Leonida 131st Birthday
Elisa Leonida Zamfirescu was born on 10th November 1887 in Romania & she died on 25th November 1973. She was the first women engineer in the world. Her father, Atlanse Leonida is a career advisor. Her mother, Meetalda Gill was from a highly educated family. Her father and brother both are engineers.
In the start of Elisa career, she was rejected from the "The school of Bridges and Road" because they thought science field is only for men. In 1909 she got admission in Charlottenburg Royal Academy of Berlin. She completed her graduation in 1912 and She became worlds first engineer women.
After completion of her graduation, she returned to Romania. She worked in the field of Geology. During the first world war, she joined Red cross. Red Cross is the organization which helps people on their international rights and their health issue as well.
She has achieved two major things in her life first she became the first women engineer and second, she became the first women who were the member of General Association of Romanian Engineer.
Latest Google Doodle Updates