Updated By: LatestGKGS Desk
Finance Minister Nirmala Sitharaman announced to reduce corporate tax rate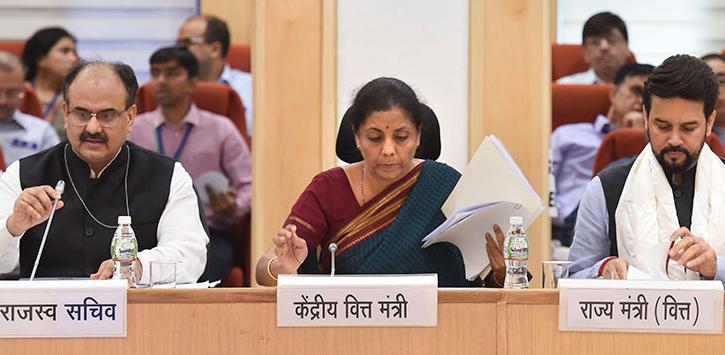 Finance Minister says Corporate Tax is to be reduced by 25% gradually
Finance Minister Nirmala Sitharaman announced that corporate tax rate for companies with over ₹400 crore turnover would be gradually cut to 25%.
About:
In the maiden budget last month, the finance minister cut corporate tax for companies with an annual turnover of up to ₹400 crore to 25% from 30% earlier.
The government has, over the five years, trimmed the rate to 25% from 30% in a phased manner for 99.3% of companies. However, the 0.7% large companies that don't enjoy this benefit make up for almost 80% of the total corporate tax collection and are subject to as much as a 30% tax.
Echoing Prime Minister Narendra Modi's Independence Day speech, Nirmala Sitharaman said Indian wealth creator entrepreneurs would be given all kind of support.
Latest Finance Minister Updates