Updated By: LatestGKGS Desk
Bal Gangadhar Tilak 163rd Birth Anniversary On 23rd July 2019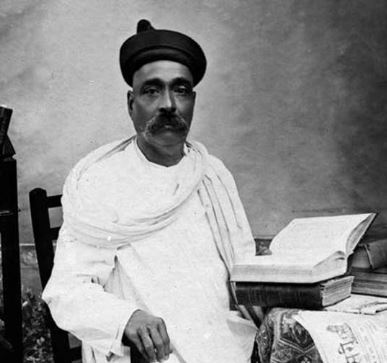 Bal Gangadhar Tilak 163rd Birth Anniversary On 23rd July 2019: Profile, Works, Achievements
Bal Gangadhar Tilak was popularly known as Lokmanya and dedicated his life for the cause of "Purna Swaraj" (complete self-rule).
Bal Gangadhar Tilak was called 'The Father of the Indian Unrest' by the British people who ruled India till 1947.
Bal Gangadhar Tilak became popular as the 'Father of Swaraj' being the first leader of the Indian Independence Movement,
Bal Gangadhar Tilak established the Deccan Education Society in 1884 to provide Indians get quality education
Bal Gangadhar Tilak joined the Indian National Congress Party in the year 1890.
Before Independence, Bal Gangadhar Tilak started weeklies such as Kesari (The Lion) and Mahratta. Kesari was the Marathi language weekly while Mahratta was English weekly. Through these newspapers, Tilak became widely known for his criticisms of British rule.
Bal Gangadhar Tilak had popular leaders such as Bipin Chandra Pal and Lala Lajpat Rai as his political companions. The three were popularly known as 'Lal-Bal-Pal triumvirate.'
When Bal Gangadhar Tilak was imprisoned during the freedom struggle, he wrote a book titled 'Gita-Rahasya' from behind the bars.
Bal Gangadhar Tilak founded the Indian Home Rule League and served as its president and in 1916 he concluded the Lucknow Pact with Mohammed Ali Jinnah, which provided for Hindu-Muslim unity in the nationalist struggle.
Earlier, a coin was released by the Indian Government to commemorate Bal Gangadhar Tilak's 150th birth anniversary.