Updated By: LatestGKGS Desk
Maharana Pratap 479th Birth Anniversary Celebrations On 6th June 2019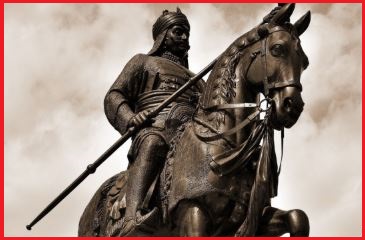 Maharana Pratap 479th Birth Anniversary Celebrations On 6th June 2019: Profile, Early life, Contributions
Maharana Pratap birth anniversary is celebrated every year on 6th June as "Maharana Pratap Jayanti'. This year it celebrates the 479th birth anniversary of the brave Rajput warrior.
Maharana Pratap was the 13th Rajput king of Mewar, a province in modern-day Rajasthan. Then Mewar province also included some parts of now Gujarat and Madhya Pradesh those days.
Maharana Pratap was the eldest son of Maharana Udai Singh and Maharani Jaiwanta Bai. He became ruler of Mewar in 1572, after the death of Udai Singh.
Maharana Pratap is a symbol of Rajput valor, gallantry, and diligence. He is considered to be one of the strongest Rajput warriors who fought against the Mughals supremacy to free his homeland from their control.
Maharana Pratap owned Chetak (the horse) and Ramprasad (the elephant) who are known for their loyalty to their master.
The famous Battle of Haldighati was fought between Maharana Pratap and Akbar's forces led by Man Singh I of Amer on 18 June 1576. Although the battle was won by Mughals although neither Maharana or any of his close family members were captured by the Mughal thus rendering their victory fruitless.
Maharana Pratap died on 19th January 1597, due to injuries from hunting accident while tightening the string of a bow with an arrow.
His eldest son, Amar Singh succeeded his throne.
Latest Birth Anniversary Updates